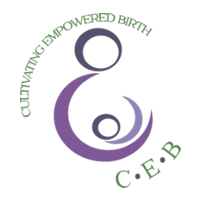 CEBirth offers:
Support and education for expectant parents through doula services,
Savvy Birth 101 
developed by 
Evidence Based Birth® and the Evidence Based Birth® Childbirth Class. Detailed descriptions here.
AND
Training and CEU opportunities for birth professionals through the Evidence Based Birth® Seminar Series, SavvyBirth Pro Workshop and Comfort Measures for Labor and Delivery Nurses. Detailed descriptions
here
.
Continuing in 2020!! The Evidence Based Birth® Childbirth Class which you can learn more about here:
https://evidencebasedbirth.com/childbirth-class/
and Evidence Based Birth® continuing education courses for professionals. E-mail for more information about upcoming class offerings and to inquire about availability for doula support.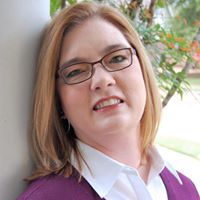 Susan is an independent childbirth educator, certified through the Academy of Certified Childbirth Educators(ACBE), DONA certified birth doula. She has been a physical therapist since graduating from California State University, Fresno in 1992, with experience in pelvic rehab, stroke and head injury rehab, geriatrics and acute care currently working PRN in Memphis, Tennessee. Professional training in body mechanics and ergonomics enables Susan to prepare clients physically for birth. Through Cultivating Empowered Birth she seeks to also serve families by providing education, practical preparation and emotional support through pregnancy, labor, birth, and the transition to parenthood. She is committed to empowering expectant parents one "birth day" at a time.
She serves on the board of the Memphis Birth Collective which presents monthly educational Parent Topic Nights and provides a monthly doula support group. As a physical therapist she has learned the immense value of interdisciplinary collaboration and is actively working in the Memphis area to promote opportunities for birth professionals to expand their personal practice skills through the Evidence Based Birth® Seminar Series while also gaining a greater appreciation for the ways each may approach the goal of supporting birthing families. As a Child Passenger Safety Technician, Susan volunteers her time to educate parents about child safety in and around vehicles. Her recent continuing education includes: 6.5 Contact Hours of BABĒ Course Birth and Beginnings Education offered by ACBE as well as 24 Contact Hours of Fundamental Pregnancy and Postpartum Physical Therapy and 23 Contact Hours of Pelvic Health Level 1 both offered by American Physical Therapy Association Section on Women's Health. She completed advanced training by Evidence Based Birth® in 2017 to become an Evidence Based Birth® Instructor.